League of Legends: Wild Rift
4.4.0.7363
MOBA Game – Play League of Legends on Your Mobile Device
Are you a fan of the PC version of League of Legends? Want to play League of Legends on your phone? If yes, then this MOBA game has you covered. League of Legends is an exciting game in which you get to play the iconic PC game, League of Legends, on your mobile device. It masterfully adapts the core elements of League of Legends for a wider audience while maintaining the depth and excitement that fans of the PC version cherish. This game offers you a variety of ways to connect with other players, from joining or creating in-game clubs to chatting with friends and strangers in the lobby. The performance optimization on various devices is impressive. Even on mid-range smartphones, the game runs smoothly, maintaining a high frame rate without overheating the device.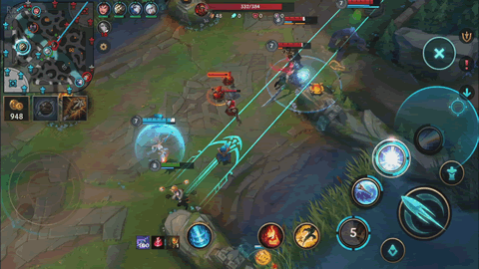 League of Legends successfully translates the essence of League of Legends' intricate and faced-paced PvP gameplay onto mobile. The core mechanics, such as champion abilities, last-hitting minions, and tower pushing, remain true to the original game while being adapted to fit the touch screen. Graphically, Wild Rift is a visual feast. The game showcases detailed character models, breathtaking spell animations, and beautifully designed maps that maintain the artistic integrity of the PC version. This MOBA game has an equally outstanding sound design. Each champion has their unique voice lines and abilities. The controls are intuitive and responsive, allowing for precise movements and skill shots. The game's developers have clearly put a lot of effort into optimizing the experience for different devices.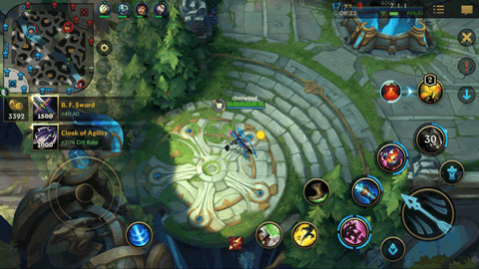 This MOBA game follows the same 5v5 concept that League of Legends is known for. However, one aspect that distinguishes it from its PC version is its shortened match duration. The matches are never more than 15 to 20 minutes long. This alteration makes the game more accessible for new players. The map in Wild Rift has been condensed to fit the smaller phone screen but its composition remains the same. There are three lanes that divide the map into sections. The lane in the middle is called the mid-lane while the lanes on the sides are called the dragon and baron lane respectively. Each of these lanes has three towers. They are called outer, inner, and inhibitor. You have to destroy all these towers and then destroy the enemy's nexus to win a match.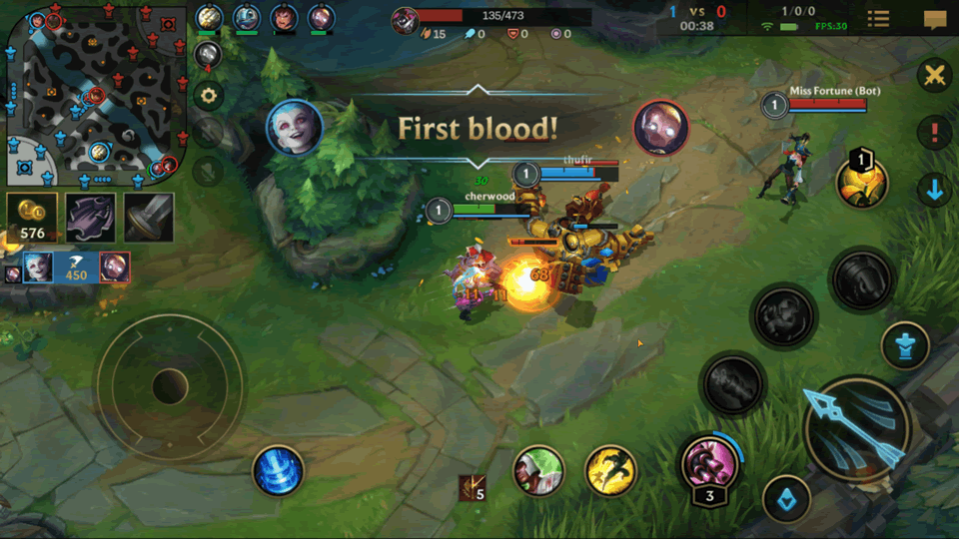 League of Legends offers you a huge roster of champions. Each champion has their own unique abilities and purpose. You have to use the abilities of your champion carefully to defeat the enemy minions, heroes, and towers. It is important to understand the role that your champion is supposed to play during a match. For instance, champions with long-ranged attacks like mages are more suited to play in the mid-lane as opposed to the dragon lane or the baron lane. Similarly, assassins are ideal for attacking the baron lane. This is why teamwork is essential for achieving victory in this MOBA game. There are in-game communication tools available that can facilitate teamwork. These tools include text chat and quick pings.
Features:
Compete in 5v5 matches
Play with friends or random online players
Lots of champions to choose from
Option to upgrade the abilities of your champion
Destroy the enemy nexus to win the match
Shortened matches of up to 20 minutes
Text chat and quick pings to facilitate teamwork
Conclusion:
League of Legends is a game for League of Legends fans who want to enjoy it on their mobile phone. It offers you a rewarding and competitive experience that is as close to the PC version as can be. Whether you're a seasoned League of Legends veteran or a newcomer to the MOBA genre, this MOBA game is a must-play title.
RELATED PROGRAMS
Our Recommendations
---
---
---
---